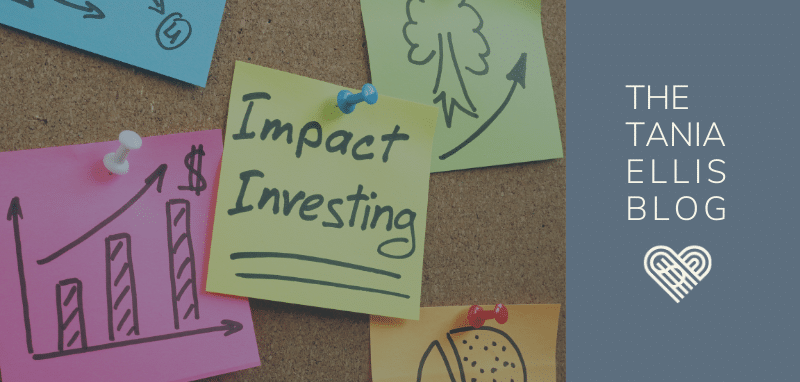 [THE NEW PIONEERS CASE] ACUMEN FUND – PUTTING FOCUS ON THE SOCIAL RETURN ON INVESTMENT
SOCIAL VENTURE CAPITAL
Impact investors are primarily distinguished by their intention to address social and environmental challenges through their deployment of capital. For example, criteria to evaluate the positive social and/or environmental outcomes of investments are an integrated component of the investment process.
In other words, impact investments differ from SRIs by focusing primarily on the Social Return on Investment (SROI) to ensure that the investment will have an actual positive effect on society.
One recent survey from leading financial services firm J.P. Morgan – who themselves are already committing more than $50 million to date to private equity funds that will deliver them an appropriate financial return while simultaneously improving livelihoods for underserved populations around the world – showed that 99 self-identified impact investors had committed $8 billion to impact investments in 2012, with plans to commit another $9 billion in 2013.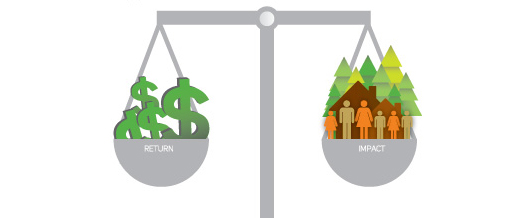 ACUMEN FUND
The Acumen Fund is a good example of an Impact Investment fund. It was founded in 2009 by social entrepreneur Jacqueline Novogratz as a non-profit organization, but it operates like a venture capital firm, and thereby represents a paradigm shift in philanthropy and investing.
The Acumen Fund takes donations from philanthropists and invests its portfolio of $38 million in a businesslike way by lending to or taking stakes in social ventures that offer services within water, health, housing or energy at affordable prices to people earning less than four dollars a day.
The Acumen Fund is also a clear example of an organization with a Clear Purpose by aligning its whole strategy with the strive towards making a positive social and environmental impact.
Given that we need to change the way our society works, investments that promote social and environmental improvements for the common good are needed. Whether SRIs or Impact investments are part of the answer is up for you to decide, but what is certain is that to create a more sustainable society, we need to change the way we value our investments and measure their impact – no matter whether we want a social or financial return.
MORE ABOUT IMPACT INVESTING AT:
THE NEW PIONEERS
The New Pioneers are this century's generation of new leaders, social entrepreneurs, and social innovators that are turning global challenges into new business opportunities and sustainable ways of creating value.
Our New Pioneers Cases are examples of companies who are creating new hybrids of doing business and solving society's problems. They are showing old world companies and organizations how to tackle new world challenges for the benefit of both humanity and the bottom-line. Want to learn more about The New Pioneers?
Read excerpts or buy Tania Ellis' internationally recognized book >