(HOW) CAN YOU AVOID CSR CRISES?
1. One of the biggest Danish pension funds, presenting ethical investment dilemmas between blacklisting unethical companies or engaging them through dialogue and active ownership (Pelle Pedersen, Responsible Investment Analyst, PKA)
2. The multinational IT company, showcasing how they turned a supply chain-related media crisis into a business opportunity (Louise Koch, EMEA Corporate Sustainability Lead, Dell)
3. The gaming and gambling company, exploring if corporate responsibility in the gaming and gambling industry is good or unethical business (Stine Hove Marsling, Director for Corporate Communications, Branding & CSR, Danske Spil)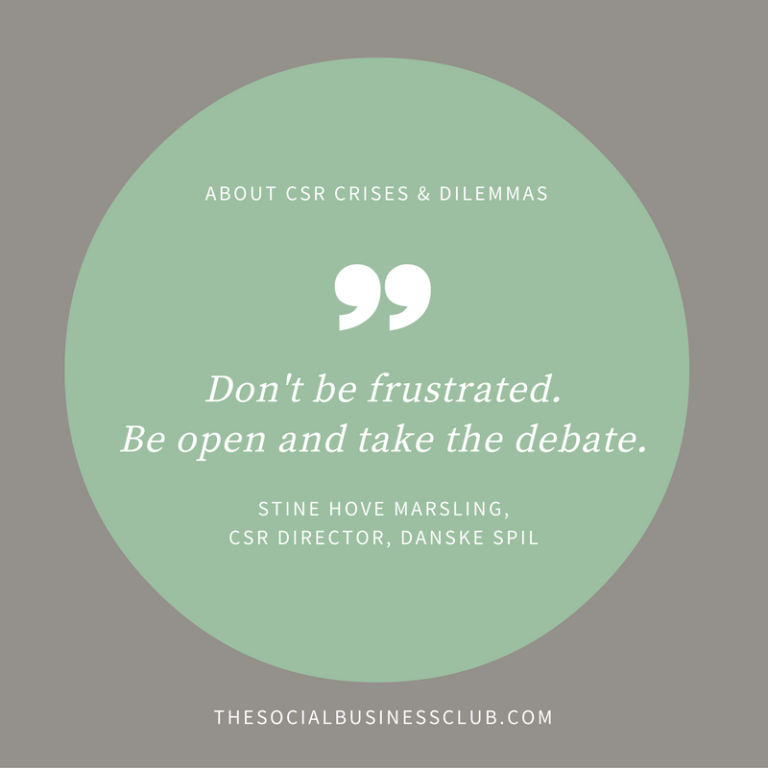 THE SOCIAL BUSINESS CLUB
The Social Business Club is an open international network forum for professionals from around the world with an interest in innovative and sustainable business practices that create value for society and the bottom line – from CSR and social entrepreneurship to social innovation and shared value. The network is hosted by Tania Ellis, founder of The Social Business Company.