THE TROJAN HORSE STRATEGY – CHANGING BUSINESS FROM WITHIN
This was a real dilemma for the ice cream idealists and founders of Ben & Jerry's ice cream, Ben Cohen and Jerry Greenfield. In 2000, they sold their company to one of the world largest retailers, Unilever, for the hefty sum of $326 million.
Shortly after the deal with Unilever, Ben & Jerry's had to face critique for selling out on their principles and for diluting the values behind their ethical brand. A critique that was answered with the argument that with growth and profitability follows more strength and influence – that it enables them to continue their social mission and act like a kind of 'Trojan horse' in large corporate settings.
The 'Trojan horse' effect became particularly visible in the Ben & Jerry's case when they conditioned the Unilever deal with an obligation to donate $5 million to anti-corporate campaign groups, one of which paradoxically staged a boycott of one of Unilever's largest customers, Walmart.
Nevertheless – although the sales contract ensured Ben & Jerry's its own board and management – the once-radical ice cream maker four years later admitted that it was beginning to look like the rest of corporate America >
Clear communication, one of the four essential cornerstones (4Cs) of sustainable business success, is therefore just as essential for responsible enterprises as for mainstream businesses. For bought-out companies like Ben & Jerry's the task is to prove that what they stand for, what they believe in, and what they are trying to achieve is still at the top of their agenda. They have to prove that they are buying in, rather than selling out. They have to be much more transparent and back up their social and environmental claims. And they have to show that they are improving their parent companies, rather than being abused by them.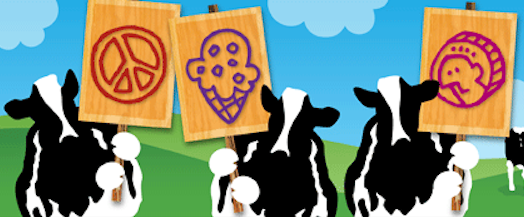 And Ben & Jerry's seems to have done so. In 2009, the company launched a campaign promoting gay marriage, in 2013 Ben & Jerry's committed to source all their ingredients from Fairtrade suppliers, and their home page is packed with CSR topics, such as the video below showing their project Caring Dairy. So, being bought by a large multinational did perhaps not mean the end of their devotion to social and environmental issues.
Unilever executive and current CEO of Ben & Jerry's, Jolstein Solheim, also gives an indication that Unilever's ownership will not mean the end of responsible business practices:
'The world needs dramatic change to address the social and environmental challenges we are facing. Values-led businesses can play a critical role in driving that positive change. We need to lead by example, and prove to the world that this is the best way to run a business. Historically, this company has been and must continue to be a pioneer to continually challenge how business can be a force for good and address inequities inherent in global business.'
Ben & Jerry's has kept much of their focus on social and environmental issues. Furthermore, after Unilever's acquisition, it is maybe Unilever that has changed the most. Does this mean that the Trojan Horse effect actually took place, or is it all just a grand 'greenwashing' scheme? And is it possible to stay true to your principles with a multinational corporation as your owner, or does belonging to a transnational conglomerate actually help your responsible business reach its goals?